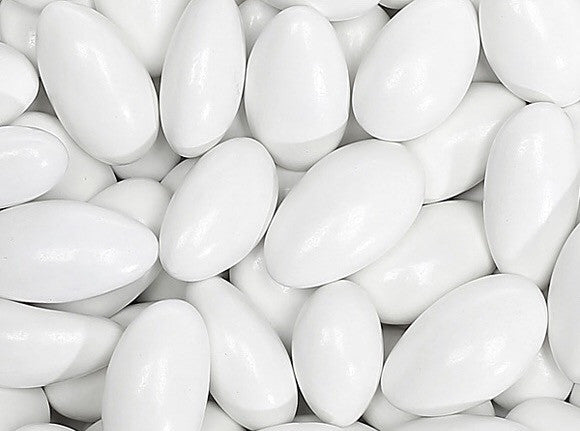 Jordan Almonds White - 2.5LBS
Sconza
Regular price $14.59 Sale
Sconza Jordan Almonds are a must for wedding. These Ivory delicacies will set the stage for a blissful union between scrumptious, crunchy almonds and their sweet, hard coated coating.

There are approximately 55 pieces per pound.

Bag contains 2.5 pounds Sconza White Jordan Almonds Candy.

Made in the USA.
Kosher Certified.